All too familiar.
These are the same koranimals that former Muslim, now Christian convert Isiaku Nazir, used to run with, murdering then drinking the blood of their Christian victims.
UPDATE: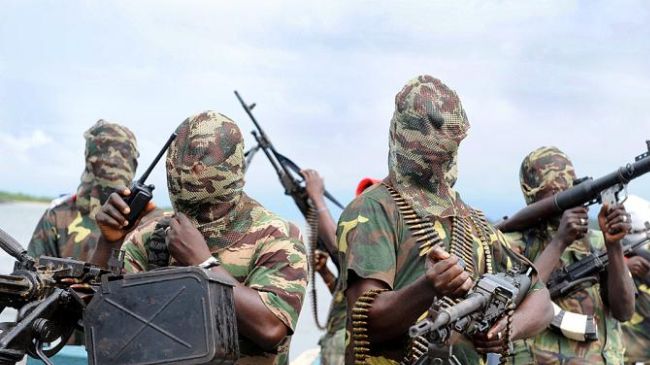 Nigerian Islamists accused of cutting throats of 44 villagers
Official says attackers gouged out eyes of some survivors of raid on Dumba village
Associated Press
theguardian.com, Saturday 24 August 2013 10.56 BST
Islamist extremists have been accused of cutting the throats of 44 villagers in continuing attacks in an Islamic uprising in north-east Nigeria.
An official from the National Emergency Management Agency said on Saturday the attackers hit Dumba village in Borno state before dawn on Tuesday. He said the method of killing was to avoid gunfire which could attract security forces.
He said the attackers gouged out the eyes of some of the survivors.
Dumba is near the fishing village of Baga, where security forces gunned down 187 civilians in March in retaliation for an attack by extremists.
It is difficult to get information from the area, which is under a state of emergency with mobile phone and internet services cut.
More here. H/T: Always Watching