There's an old saying which goes like this: "Scratch a Russian, and you'll find a peasant". I say, "Scratch a 'liberal' in the Middle East, and you'll find a Muslim."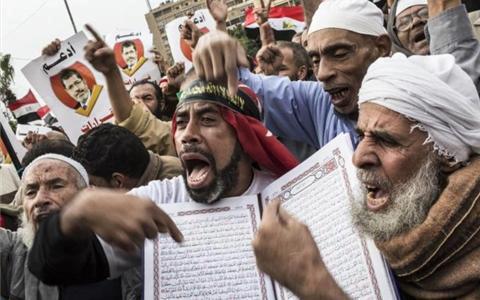 NOTE: Daniel Greenfield is one of the best writers on Middle East/political topics today.
But don't be surprised if a year from now, after the military develops too crushing a grip on power, they don't run back to the Muslim Brotherhood and Tahrir Square repeats itself a third time with the banners and fireworks and chants about the will of the people.

[…]

Democracy, contrary to its enthusiastic proponents, is not a new idea. Nor are constitutional guarantees of human rights. Those are processes by which a society implements healthy ideas about sharing power or the rights of others. Expecting societies that lack such healthy ideas to use those processes wisely is as senseless as giving a small child a power drill to play with.