It always has to be covert, fleeing to Israel is an automatic death sentence.
Just think, for the very first time in their lives, they no longer have a dhimmi status, but equal citizens with all in Israel, Jew and Arab.
H/T: Zemira Eli Natan via Maya Sherman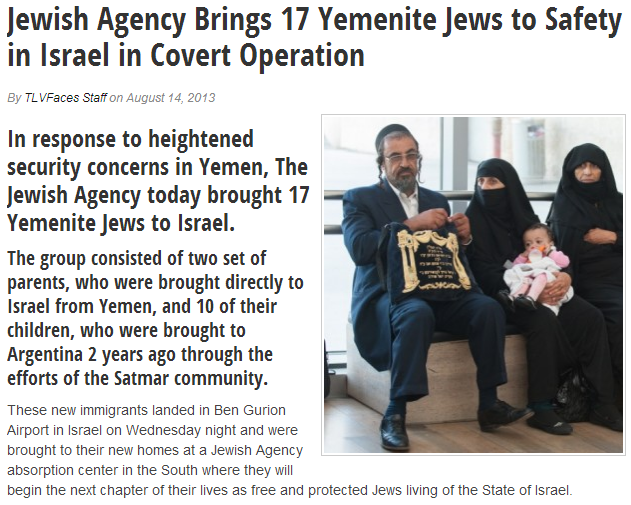 According to data collected by The Jewish Agency, a record number of 151 Yemeni Jews have come to Israel since 2009, reflecting the uptick in the number of anti-Semitic incidents there.
Jewish Agency Chairman Natan Sharansky shared: "Tonight we are privileged to engage in a mission that combined the saving of lives, the reunification of a family and immigration to Israel. Behind the scenes of this operation lies the dedication and expertise of The Jewish Agency and our partner organizations who all contributed to the mission's success." Sharansky added, "The Jewish Agency stands at the ready to bring any Yemeni Jew who expresses interest in making Aliyah to Israel, and to help the local community in any way possible."