Islamic law validates it.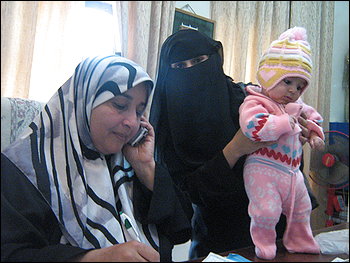 "Girls married 60 times before 18" – Egypt's Child Sex Tourism
As if we needed more discouraging news out of the turmoil in Egypt, a shocking report says that thousands of teenage girls are being sold by their parents to wealthy Arab male tourists under the pretext of marriage in a barely-disguised form of child prostitution.
"The sham nuptials may last from a couple of hours to years," says a story entitled "Underage Girls are Egypt's Summer Rentals" by Cam McGrath from the Inter Press Service News Agency.
"It's a form of child prostitution in the guise of marriage," Azza El-Ashmawy, director of the Child Anti-Trafficking Unit at the National Council for Childhood and Motherhood told the IPS.
"Some girls have been married 60 times by the time they turn 18," she said. " Most 'marriages' last for just a couple of days or weeks."
McGrath explains that temporary marriages allow the male buyers to get around Islamic restrictions on pre-marital sex.