All the better reason to meet them at the border with a return to sender stamp.
H/T: Simon Elo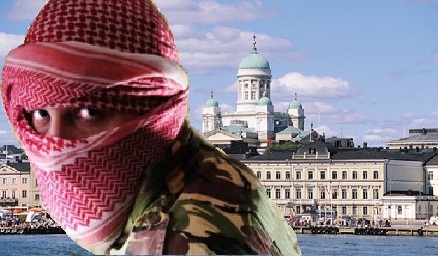 About twenty people traveled from Finland to Syrian fighting

Participation in the battles according to the Ministry of the Interior may lower the threshold for violence after returning home.
Ministry of the Interior said the Syrian civil war attracted fighters from different European countries.
The authorities estimated that a dozen people, and possibly more, have traveled from Finland to Syria
– According to newspaper reports so far, one Finn and one person who has lived in Finland have died in combat in Syria, the ministry said in a statement.
The Interior Ministry estimates that the majority of the fighters are jihadists, or jihadists who put themselves in danger in the conflict zone.
– Those returning to Finland can be as a security threat to the local environment. International experience shows that they can also set a good example to radicalize others and to act as opinion leaders, the ministry said.
In general, violent extremism crimes i Finland rarely occur. YLE