Obama and Erdogan hardest hit over turn of events in Cairo.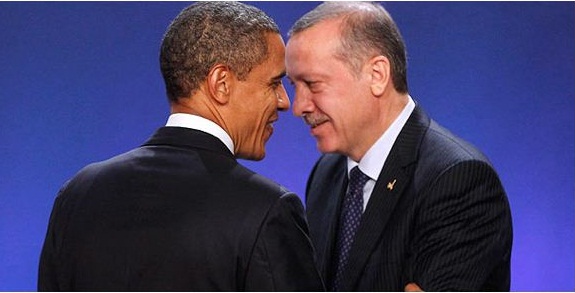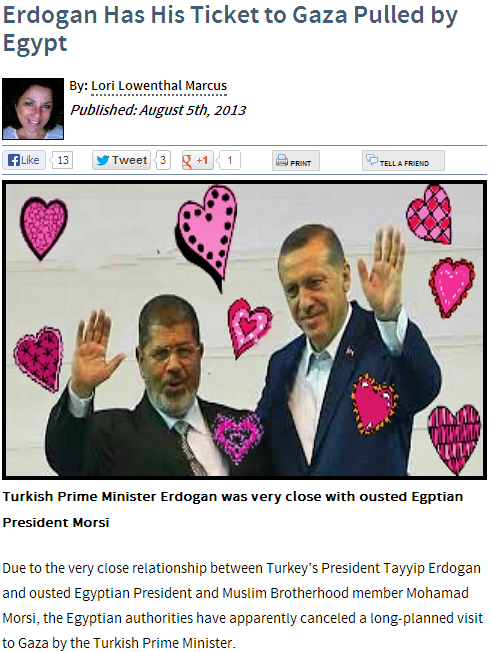 Erdogan announced he would be visiting the Gaza Strip shortly after President Barack Obama traveled to Israel and persuaded Israeli Prime Minister Binyamin Netanyahu to apologize for the deaths of nine Turks who were aboard the Turkish ship the Mavi Marmara which attempted to break Israel's blockade of the Gaza Strip on May 31, 2010.
When those aboard the Mavi Marmara refused to listen to Israeli warnings and turn back, Israelis boarded the Turkish ship armed only with paint guns. The Turks attacked the Israeli soldiers with lead pipes and other weapons and in response Israeli soldiers eventually shot and killed the aggressors.
Last week the Egyptian Deputy Foreign Minister for European Affairs Hatem Seif Al-Nasr called on Turkish Ambassador Huseyin Avni Botsali to object to his country's stance towards recent events in Egypt. Since the most recent uprisings in Egypt and the ouster of Morsi, the Turkish government has been extremely critical of Egypt's activities.
Erdogan gave a speech during an iftar dinner in Ankara expressing his discontent with recent events in Egypt and criticising Defence Minister Abdel Fatah Al-Sisi, blaming him for violence and political unrest. And in a widely reported interview given on July 14, Erdogan said that Morsi was the only legitimate president of Egypt.