As long as something keeps the clamp down on the fundamentalists.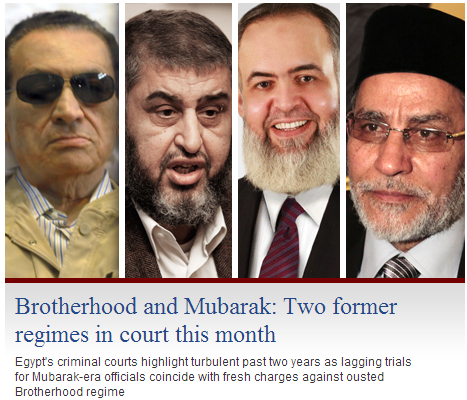 On 3 August 2011, Egyptians watched ousted president Hosni Mubarak wheeled on a stretcher into a courtroom defendant's cage, to be brought to justice on live TV.
However, as the trial dragged on for months, many lost hope that it would hold the former autocrat accountable for years of corruption and authoritarian rule. This pessimism deepened when Mubarak won a retrial after receiving an initial life sentence.
Two years later, Egypt is witnessing a surge in major trials. Not only will some key members of Mubarak's regime stand trial, but Muslim Brotherhood figures will as well. This is especially striking, considering that the Brotherhood were long-time opponents of Mubarak's rule and were responsible for propelling Mohamed Morsi, Egypt's first democratically-elected leader, to the presidency in June 2012. One year later, Morsi has been shunned by the people, deposed by the army and now – along with several Brotherhood members – faces charges in court.