They've been doing this for 14 centuries…..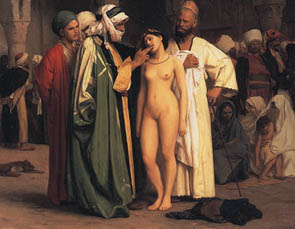 Australia: Egyptian Muslim Imam Arrested, Charged With Indecently Assaulting Non-Muslim Aussie Women
A number of different papers as well as the ABC online reported this, but  the reports are essentially identical, so it doesn't really matter which one I discuss here.  

I will, however, note that the usually reliably Islamophile ABC is – wonders will never cease – the only one that used the M-word in the headline as well as the lead sentence, via:
Muslim prayer leader charged with indecent assaulting women and girls on Sydney's north shore
ABC.Net.au: Posted Thu Aug 1, 2013 11:54am AEST
A Muslim prayer leader has been charged over a string of alleged indecent assaults on Sydney's north shore.
A woman, 57, and two teenage girls were allegedly attacked in separate incidents in Dee Why earlier this week.
An Egyptian national, aged 59, was arrested on Wednesday afternoon.
He was charged with three counts of indecent assault and is due to appear in court on Monday.
A 16-year-old girl was allegedly assaulted as she was walking through a reserve in Dee Why on Monday.
Both the woman and another 16-year-old girl were allegedly attacked on Dee Why Beach yesterday.