In other words we're talking birds-of-a-feather here, the only difference being in nuance.
Thanks to Andy for fleshing out these inconvenient details. While everyone rushes to embrace the military for their 'stepping up to the plate' and delivering Egypt from the clutches of fundamentalist Islam, the shady side of the principle players on the 'savior's side are coming to light. Not the pretty picture as depicted by many.
Al-Sisi's thesis further argues that Egyptians and other Arab Muslims will only judge democracy in a positive manner if it "sustains the religious base versus devaluing religion and creating instability." Moroever, al-Sisi, as per Springborg's analysis remains openly and harshly critical of secular governance.

Secularism, according to Sisi, "is unlikely to be favorably received by the vast majority of Middle Easterners, who are devout followers of the Islamic faith." He condemns governments that "tend toward secular rule," because they "disenfranchise large segments of the population who believe religion should not be excluded from government," and because "they often send religious leaders to prison."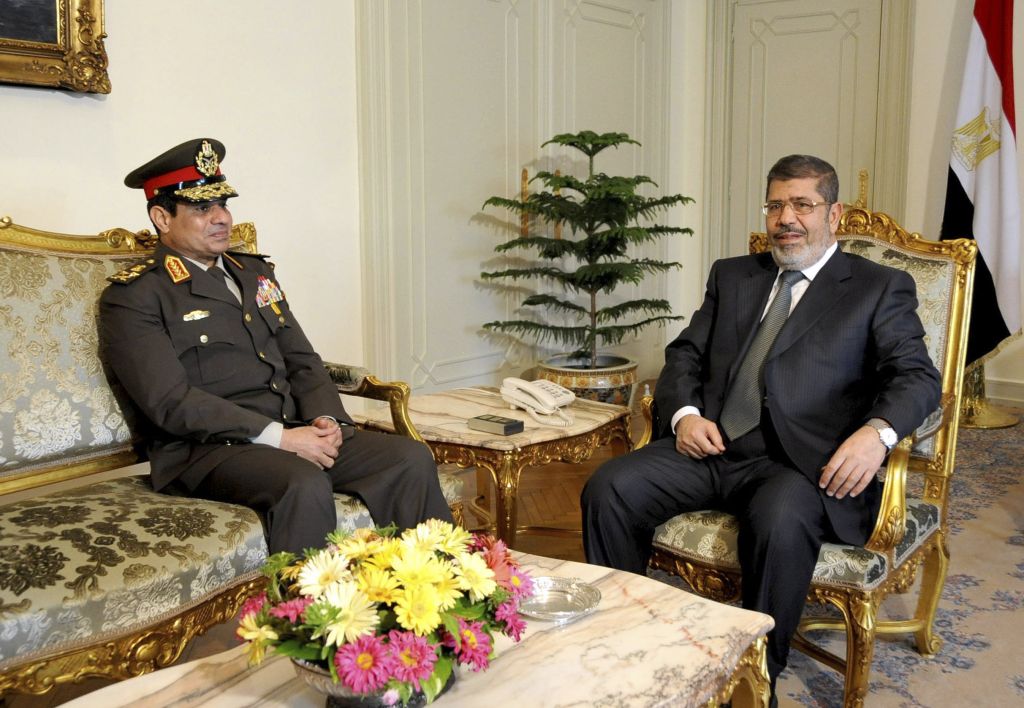 Make Public Egyptian General Abdel Fattah al-Sisi's "Classified" 2006 U.S. Army War College Thesis
August 3rd, 2013 by Andrew Bostom |
At the beginning of this week, Sunday July, 28, 2013, Foreign Affairspublished an alarming analysis of the ideology, and political ambitions of General Abdel Fattah al-Sisi, the man who orchestrated Egypt's military putsch, which deposed President Muhammad Morsi.
Written by Robert Springborg, a professor at the Naval Postgraduate School in Monterey, California, long recognized for his published expertise on the Egyptian military, the essay highlighted al-Sisi's previously unrecognized (or dismissed) near term political aspirations—such as running for Egyptian President (also suggested here, here)—and of equal significance, his political ideology.
During various interviews he granted in the immediate aftermath of Morsi's overthrow (see here, here, here, and my own earlier blog), Springborg had forthrightly summarized al-Sisi's core Weltanschauung as being essentially identical to that of the sacked Egyptian President, and Muslim Brotherhood ideologue, Morsi. Now, Springborg's 7/28/13 Foreign Affairs essay has provided irrefragable, hard evidence of the General's, and potential Egyptian Presidential candidate's, Sharia supremacist ideology: al-Sisi's own written words, recorded in his 2006 U.S. Army War College mini-thesis.
Although, as Springborg notes, innocuously entitled, "Democracy in the Middle East", al-Sisi's mini-thesis, "reads like a tract produced by the Muslim Brotherhood." Indeed, within the very opening paragraph, according to Springborg,
Sisi emphasizes the centrality of religion to the politics of the region, arguing that "for democracy to be successful in the Middle East," it must show "respect to the religious nature of the culture" and seek "public support from religious leaders [who] can help build strong support for the establishment of democratic systems."