This was just hand delivered to me by Gaia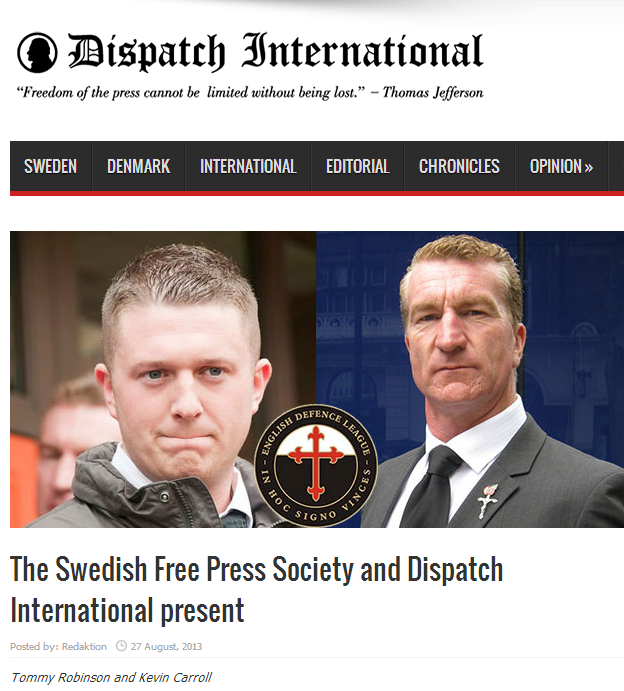 Swedish and Danish media portray the grass root English Defence League, EDL, as a bunch of violent football hooligans and despicable racists. But are they? Come and hear what the EDL's leaders have to say.
Tommy Robinson and Kevin Carroll will visit Malmö and Copenhagen to tell why they oppose England's Islamization and how they go about it. After their speeches, the audience will have ample opportunity to ask questions.
We are looking for a new place for the meeting
Malmö September 28, 2013
Folkets Hus, 1 Olof Palmes plats
Time: 14-16
200 SEK
Copenhagen September 29, 2013
Odd Fellow Palæet, 28 Bredgade
Time: 15-17
150 DKK