I find Danon's frankness absolutely refreshing.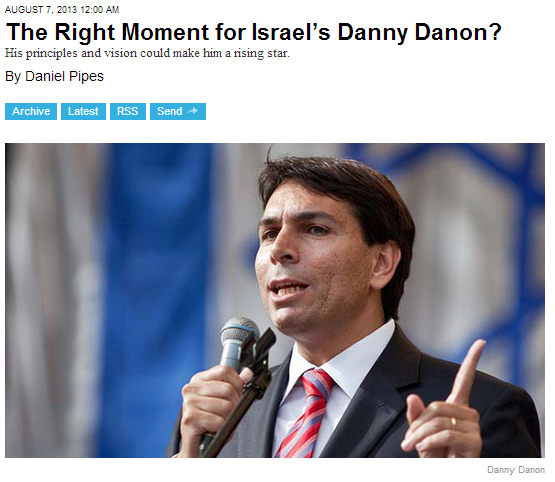 Lunacy." That's how Danny Danon describes Prime Minister Benjamin Netanyahu's decision to hand over 104 killers to the Palestinian Authority as a "goodwill gesture."
He's hardly alone, as many observers (including myself) are outraged by this move. But Danon, 42, has a unique place in this debate because 1) he sits in Israel's parliament as a member of Netanyahu's Likud Party, 2) he is chairman of Likud's powerful Central Committee, and 3) he serves as Israel's deputy minister of defense. In American terms, his criticism resembles General Stanley McChrystal's 2010 interview mocking Vice President Joe Biden. But McChrystal was gone within days whereas Danon continues to gain influence and stature.