Remember, this is the group Nasser tried to eradicate, then Mubarak after the murder of Sadat.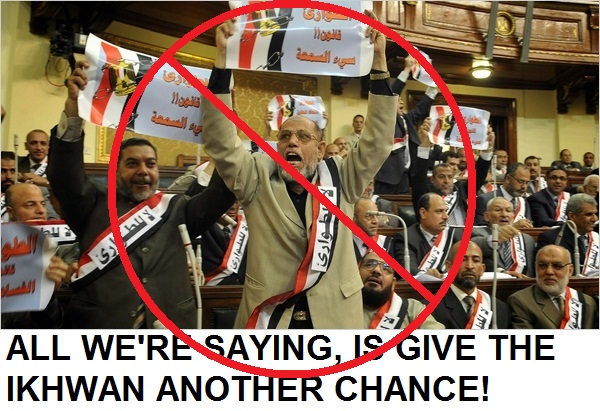 Egypt crackdown may not crush Brotherhood
By Michael Georgy
CAIRO (Reuters) – Until Monday night, Farid Ismail was one of the few Muslim Brotherhood leaders who still answered his phone, even when many of his associates had been arrested or gone underground.
By Tuesday morning Ismail was nowhere to be found after the authorities seized the group's chief, Mohamed Badie, overnight.
The army seems determined to decapitate the Middle East's oldest and arguably most resilient Islamist movement, to prevent it from preparing a political comeback after President Mohamed Mursi, one of its senior leaders, was ousted on July 3.
Badie's arrest means the Brotherhood's most experienced and respected leaders are now behind bars. Others such as Ismail, if he remains free, must now be focused on staying out of jail.
The military's strategy appears clear: remove the top of a pyramid-shaped organisation in hopes that the rest will crumble.