We shall see…..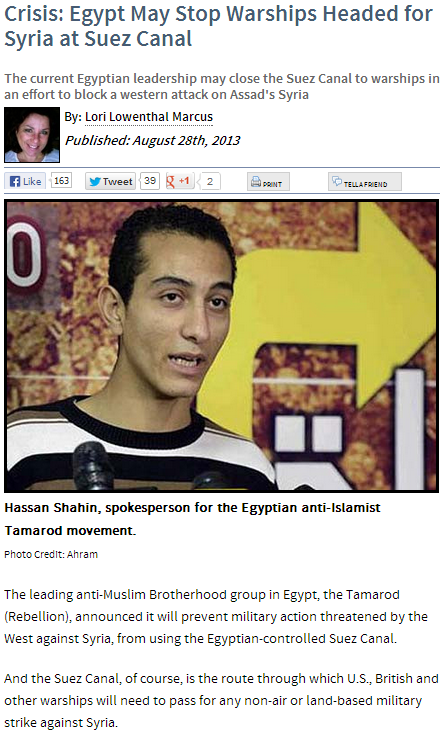 In a Middle East for which most observers need an electronic score card that can update shifting alliances, a faction with a strong influence over the current government in control in Egypt is insisting that any threatened western assaults against Syria be blocked.
"Supporting the Arab Syrian army is a national duty," Hassan Shahin, the Tamarod spokesperson wrote, according to Gulf News. "The Arab people have to rebel after unmasking the plot of the Free (Syrian) Army and its backers among the Muslim Brotherhood and their allies from the militant groups," Shahin wrote.
Egypt's current foreign minister, Nabil Fahmy, insisted that the only way to proceed regarding Syria is for there to be a political solution. Fahmy firmly opposes any military intervention.