I never knew such an organization existed, but here it is.
H/T: Fjordman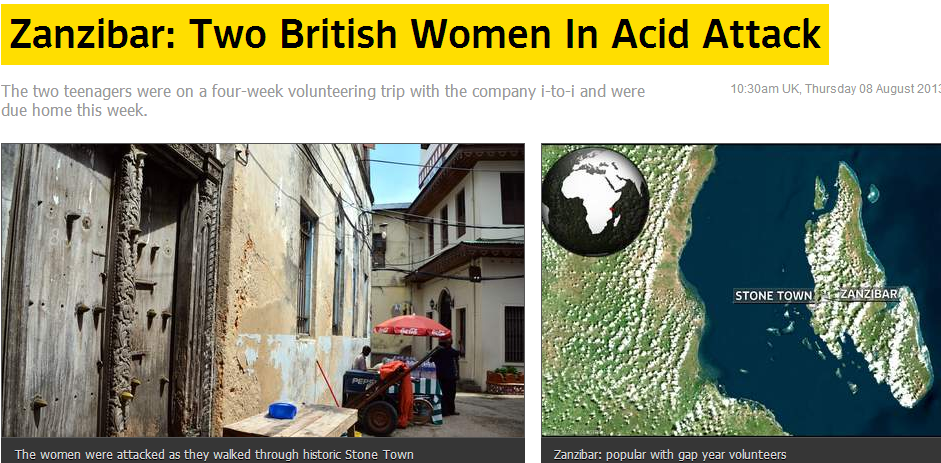 Two teenage British volunteer teachers have had acid thrown in their faces in a late night attack on the island of Zanzibar.
The 18-year-old women from London were attacked as they were walking through the streets of Stone Town, the historical centre of the capital of the east African island, by two men on a moped.
The acid splashed their faces, chests and hands and they were flown to hospital in Dar es Salaam, Tanzania, for treatment but have now been discharged.
The two teenagers were with the volunteering organisation i-to-i and had been out there on a four-week trip. They had been due to return home from the island, a popular destination for volunteering gap-year travellers, to the UK on Saturday.
In a statement the organisation said: "The motive for the attack is as yet not known and we will await the report from the local authorities in Zanzibar before any comment can be made.
"The female clients had been volunteer teachers on Zanzibar and were in the final week of their trip.