Nice to see the pendulum swinging back where it belongs.
"There's been a bit of wobbling under the current government but I would expect our standard rock-solid friendship with Israel to resume should the coalition win the election,"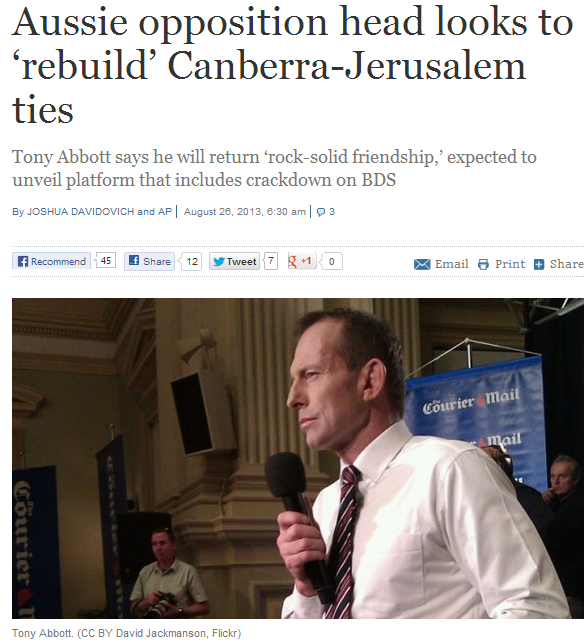 The head of Australia's opposition said Monday that he will seek to improve ties with Israel, as his conservative bloc geared up for a national election next month.
Liberal party leader Tony Abbott told reporters Monday that the last two governments had not maintained Australia's strong relationship with the Jewish state, a fact he would attempt to fix, according to the Australian Associated Press.