Now if the same would happen in Mecca…..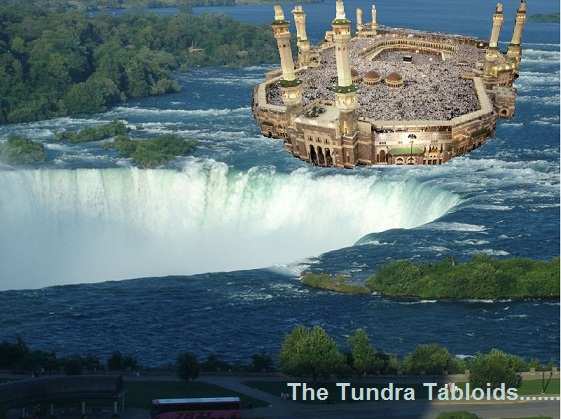 H/T: Weasel Zippers
Flooding at Al Jazeera America headquarters
Politico: Al Jazeera America's New York City headquarters was temporarily evacuated and staffers were blocked from entering this afternoon due to flooding in the building. The incident comes just four days before AJAM is scheduled to launch across the country.

The flooding also began less than an hour after a throng of reporters toured the space to check out AJAM's New York City newsroom and studio.