The less they are, the better for all of us.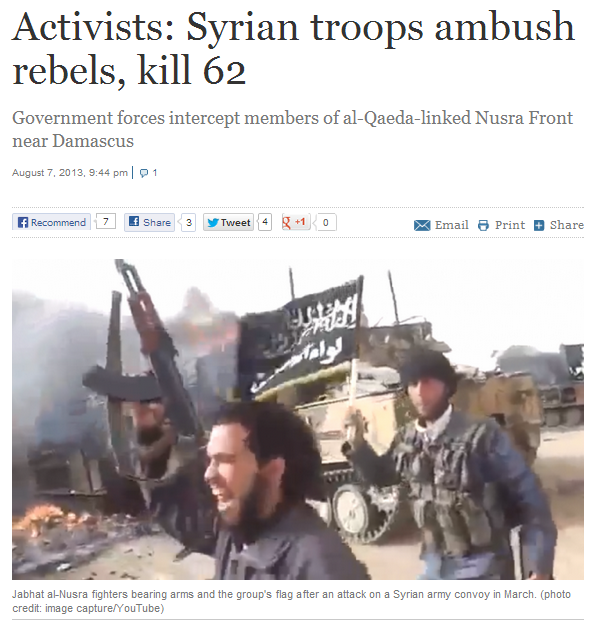 BEIRUT (AP) — Syrian government forces killed more than 60 rebels Wednesday in an ambush near Damascus, a blow to opposition fighters confronting a regime offensive in the capital, activists said.
The state news agency SANA confirmed the ambush near the Damascus suburb of Adra at dawn, saying "dozens" were killed. The Britain-based Syrian Observatory for Human Rights said at least 62 rebels died. It did not report any government casualties.