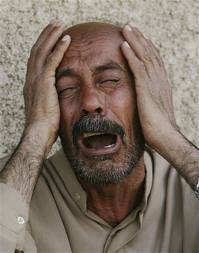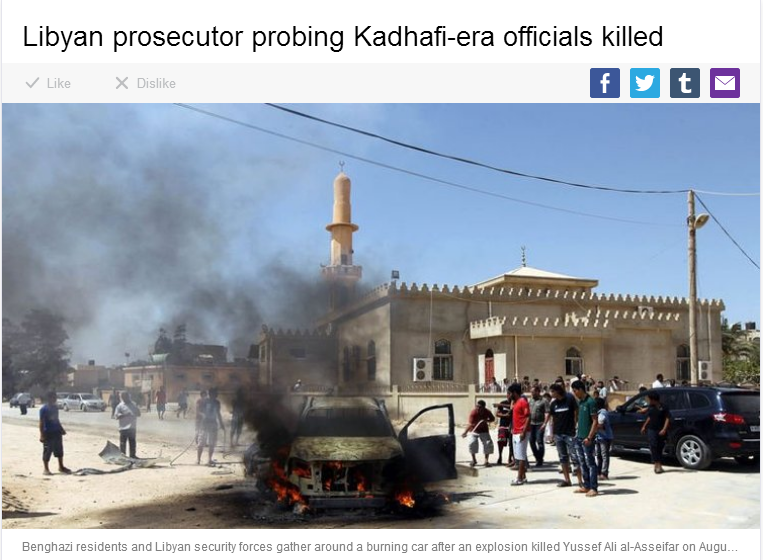 A blast on Thursday killed a Libyan military prosecutor in the eastern city of Benghazi who was in charge of cases involving Kadhafi-era regime officials, a security source said.
Yussef Ali al-Asseifar died when a bomb placed under his car exploded, the source told AFP on condition of anonymity, adding that the prosecutor's brother was also killed in the blast.
Hospital officials confirmed the deaths.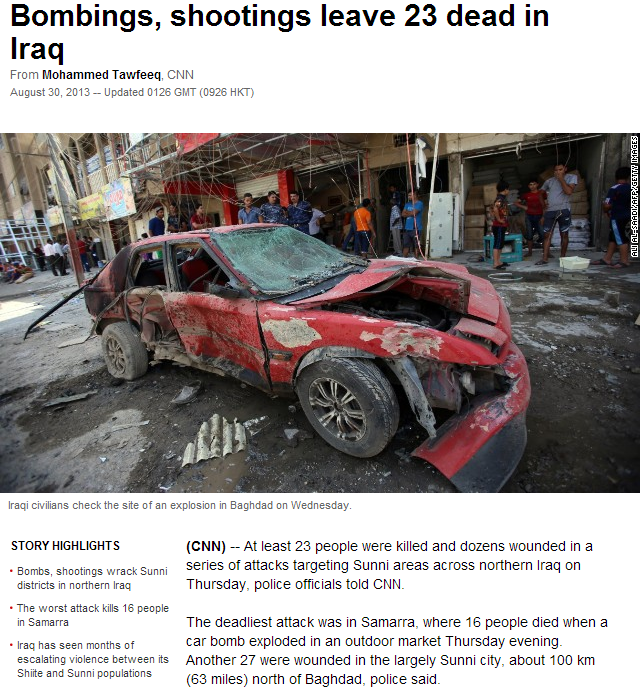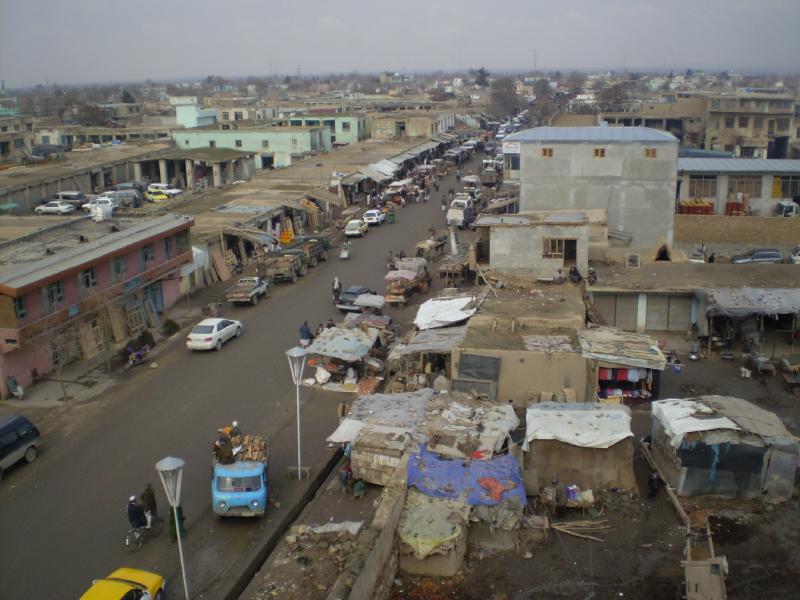 Afghanistan suicide attack kills Kunduz district governor, civilians
1 hour ago
KUNDUZ, Afghanistan (Reuters) – A suicide attack in Afghanistan's northern province of Kunduz killed a district governor, his bodyguards and civilians at a mosque on Friday, government officials said.
The group that included the governor of the Archi district were attending a ceremony for a tribal elder who had died the day before, the officials said.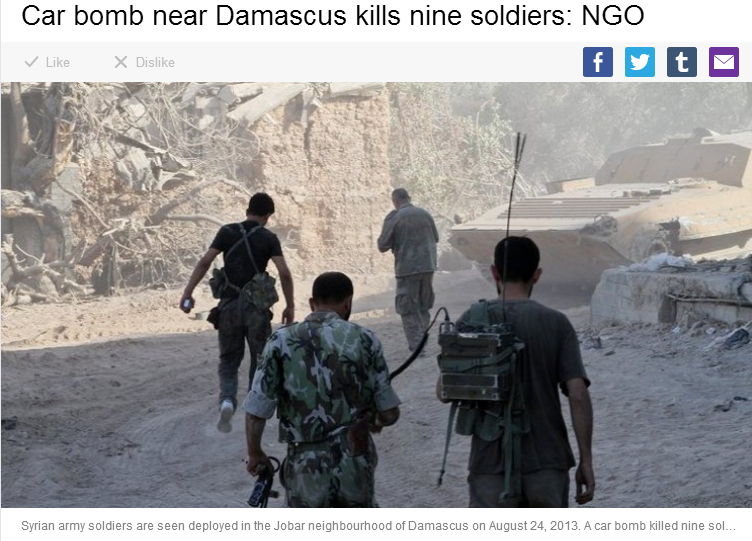 A car bomb killed nine soldiers southeast of the Syrian capital on Thursday, triggering clashes between government troops and rebel fighters, a watchdog reported.
The report by the Britain-based Syrian Observatory for Human Rights came as Syria braced for Western military strikes over allegations government forces unleashed deadly chemical attacks last week.
"A car bomb exploded this morning at a military checkpoint in the town of Nabak, on the Homs-Damascus road," killing the nine soldiers, said the Observatory which relies on medics and activists for its information.