Stinky Arafat, the 'light in the sandal' scimitar of Palestinian terrorism, was a master of it, saying one thing for Western consumption, and entirely another for the clans back home.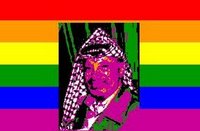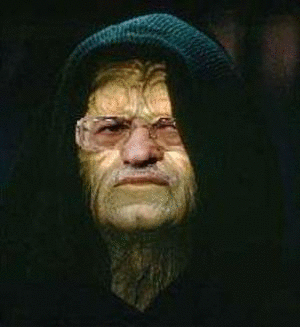 Meretz visit with Abbas : But what did he say in Arabic?
On Thursday, August 22, 2013, Meretz members of Knesset met with Mahmoud Abbas, whose term as the elected leader of the Palestinian Authority finished three years ago.
In a statement broadcast on the 11PM August 22 newsreel of the "Voice of Israel" Israel Broadcasting Authority Radio, Meretz Knesset faction leader Zahava Galon proudly presented Abbas's policy statement delivered to Meretz that he would relinquish the PLO vision of the "right of return" to the areas lost in 1948- Tzfat, Jaffa, Acre, BeerSheva, and more.
Galon and other Meretz MK's did not ask Abbas to repeat that policy statement on the "Voice of Palestine"' – the PBC Palestine Broadcasting Corporation radio or TV network, in the Arabic language.
More here. H/T: Alexis Worlock via Yosef Hartuv