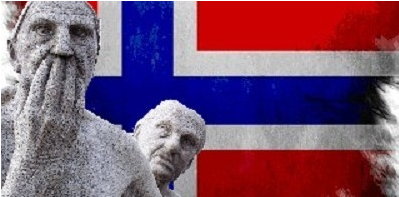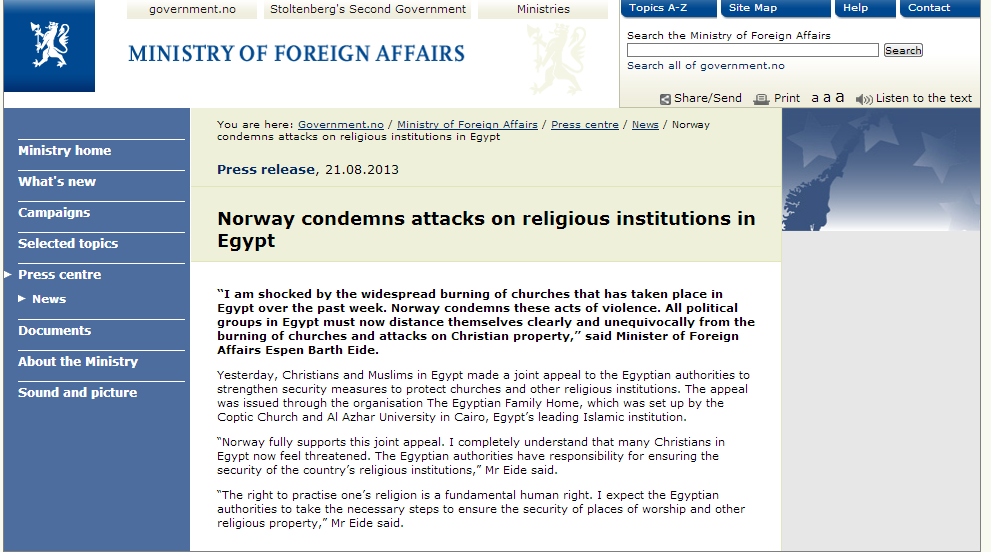 Norway: Man detained for raising Syria money
[18.08.2013, 08:17am, Sun. GMT]
A man has been detained in Oslo on suspicion of raising money for Syria which could have gone to a terrorist group, Norway's domestic intelligence service said today. Martin Bernsen, a spokesman for the police security service, said the man was detained yesterday and released, though he remains a suspect and faces a preliminary charge of financially supporting a terror organization. Preliminary charges are a step short of formal charges and a conviction on that charge carries a maximum prison sentence of six years.
"We are worried that the money that is gathered and send to Syria could end in the hands of Al-Qaeda or Al-Qaeda- related persons," Bernsen said. "Every year, large sums leave the country. We are talking about millions."
Police did not identify the suspect, but Norwegian broadcaster TV2 said he was Farid Bendriss of the Al Furqan Relief group.
The organization said on Facebook that police seized 300,000 kroner (USD 50,730) yesterday. Bernsen declined to comment.
SENATOR  COLLINS ANNOUNCES $ 14.8 MILLION ARMY CONTRACT FOR KONGSBERG
Politicalnews.me 2013 08 16
WASHINGTON, D.C. – U.S. Senator Susan Collins, a senior member of the Senate Defense Appropriations Subcommittee, announced that the U.S. Army has awarded Kongsberg a contract for the Common Remotely Operated Weapon Station system and system spares worth $14.8 million. The contract has a maximum value of $51 million. This contract will allow Kongsberg and its Maine subcontractor, Vingtech of Biddeford, to manufacture the weapon system that provides soldiers the capability to identify and engage enemy targets from the inside of a protected armored vehicle.
"I have seen the CROWS in operation first-hand, and it is one of the most requested weapons systems by soldiers serving overseas. This contract will make more of these systems available throughout the Army and also provide significant work for Vingtech," said Senator Collins.