He no snappy, just jihad happy.
This has got to be the first case in U.S. history where the prosecution sought to remove incriminating evidence from the plaintiff's own defense, and the plaintiff acting as the prosecuting attorney trying to incorporate it nonetheless.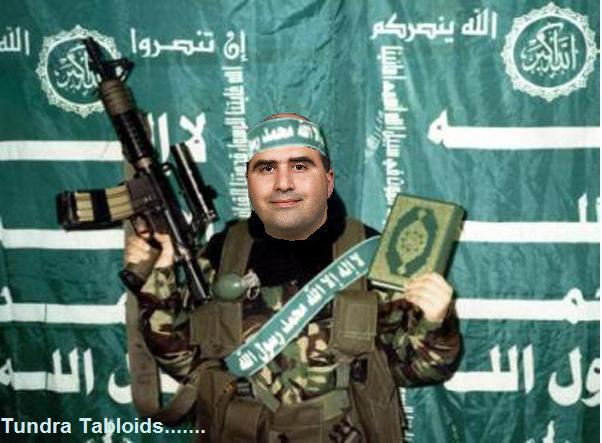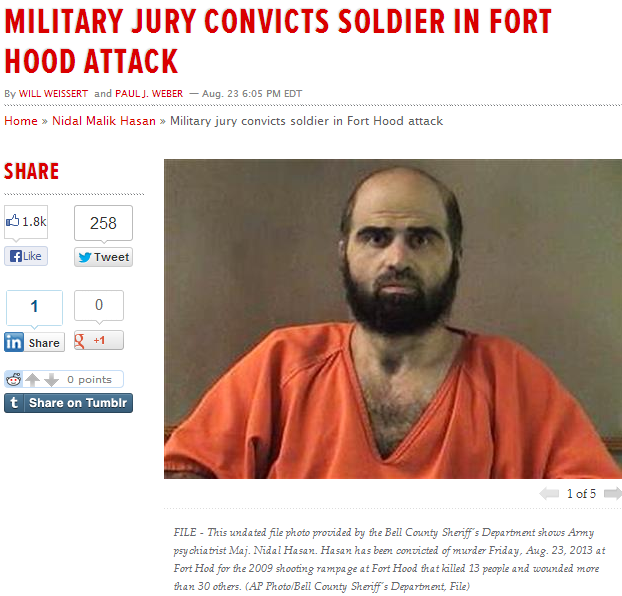 FORT HOOD, Texas (AP) — A military jury on Friday convicted Maj. Nidal Hasan in the deadly 2009 shooting rampage at Fort Hood, making the Army psychiatrist eligible for the death penalty in the shocking assault against American troops by one of their own on home soil.
There was never any doubt that Hasan was the gunman. He acknowledged to the jury that he was the one who pulled the trigger on fellow soldiers as they prepared to deploy overseas to Iraq and Afghanistan. And he barely defended himself during a three-week trial.
The unanimous decision on all 13 counts of premeditated murder made Hasan eligible for execution in the sentencing phase that begins Monday.
"This is where members (of the jury) decide whether you will live or whether you will die," said Col. Tara Osborn, the trial judge.