Yet another turn-the-page headline coming from Egypt.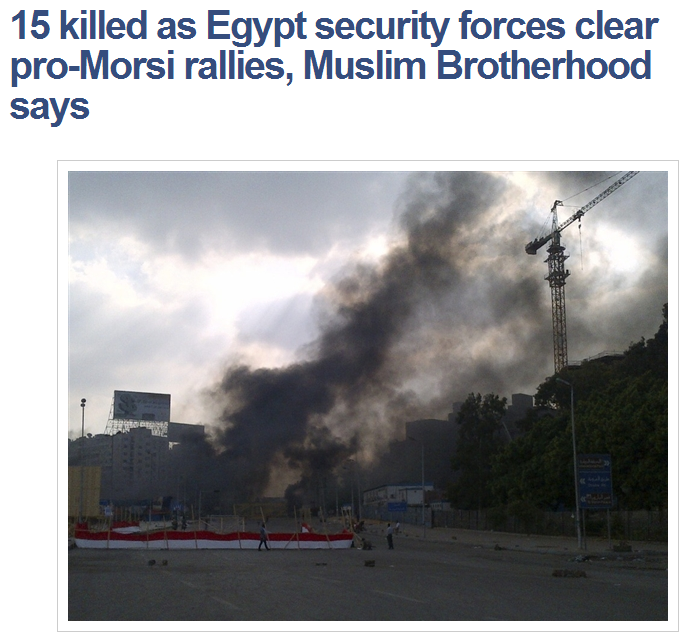 By Charlene Gubash and Ayman Mohyeldin, NBC News
CAIRO — At least 15 people were killed and 200 arrested early Wednesday as Egyptian security forces began to clear protest camps for supporters of ousted President Mohammed Morsi, a Muslim Brotherhood official and the country's interior ministry said.
Eyewitness Ahshur Abid also told Reuters that he saw 15 bodies at a field hospital at one of the sit-in locations, where Muslim Brotherhood supporters have been demanding Morsi's reinstatement.
The state news agency said security forces had started implementing a phased plan to disperse the protesters.
At the biggest camp in northeast Cairo, security forces fired tear gas as police helicopters circled above and army vehicles were stationed nearby. Gunshots were also heard.