A campaign for winning over hearts and minds.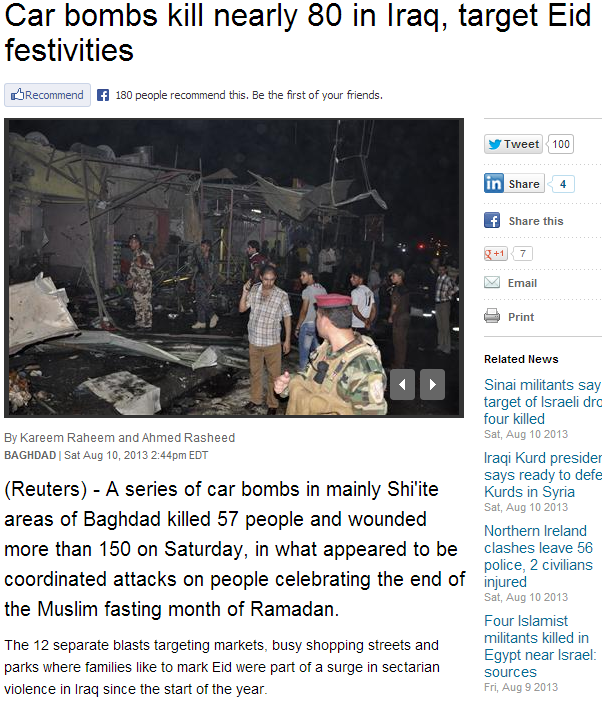 Al-Qaeda claims deadly Eid attacks in Iraq
Front group the Islamic State of Iraq and the Levant says it was behind wave of attacks that killed at least 91 people.
Al-Qaeda front group the Islamic State of Iraq and the Levant has claimed a wave of attacks that killed 91 people and injured hundreds during the Eid al-Fitr holiday on Saturday.
"The Islamic State mobilised… in Baghdad and the southern states and others to convey a quick message of deterrence on the third day of Eid al-Fitr" in response to security forces' operations, a statement posted on forums late on Sunday said.
Iraqis have angrily blamed the authorities for failing to prevent a series of deadly bombings and other attacks on Saturday, which came as the country marked the end of the Muslim holy month of Ramadan, its deadliest in years.
The attacks came just weeks after assaults on prisons near Baghdad, also claimed by the al-Qaeda front group, freed hundreds of prisoners including leading fighters, prompting warnings of a surge in violence.