Crap pseudo science and the BBC is peddling the meme hard.
The major reason for any social violence involves failed politics, failed economic polices and statism in general. Collectivists are responsible for the overwhelming majority of peoples' woes, in spite of their Svengali like machinations behind the scenes in orchestrating society's direction ….and eventual downfall as the pieces come apart.
Global warming……sheeeeesh.
H/T: Vlad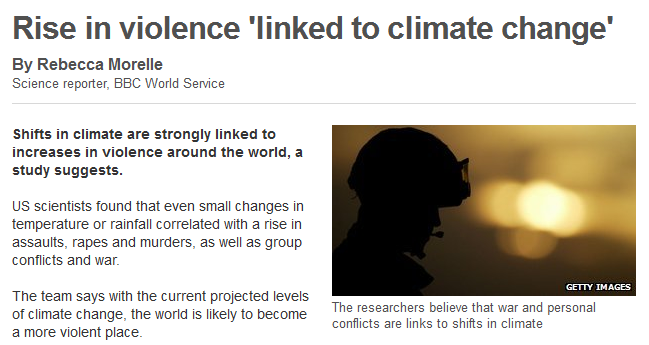 More here, barf bucket needed.