What in the world is happening to the UK?
H/T: Gaia
The girl, who reported the rape on Saturday, did not know any of her attackers, Scotland Yard said.


The trio are described as being between 17 and 19 years old.

The first was dark-skinned and of mixed race, with a diamond stud in his left ear and a London accent. He told the girl his name was Mo and that he was 17.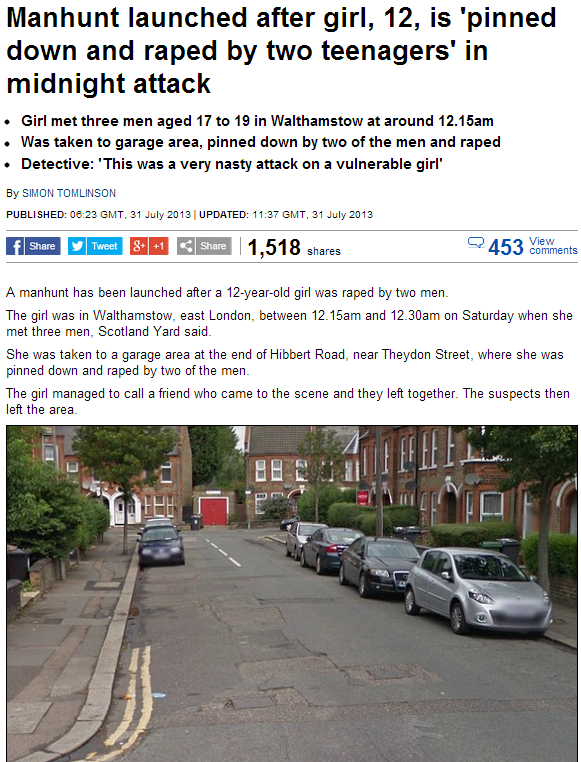 Read more: