SOWDI SLAVERS IN ACTION ONCE AGAIN.
And guess what? It doesn't involve our Saudi princess Deema Turki al-Saud, just one of her many relatives.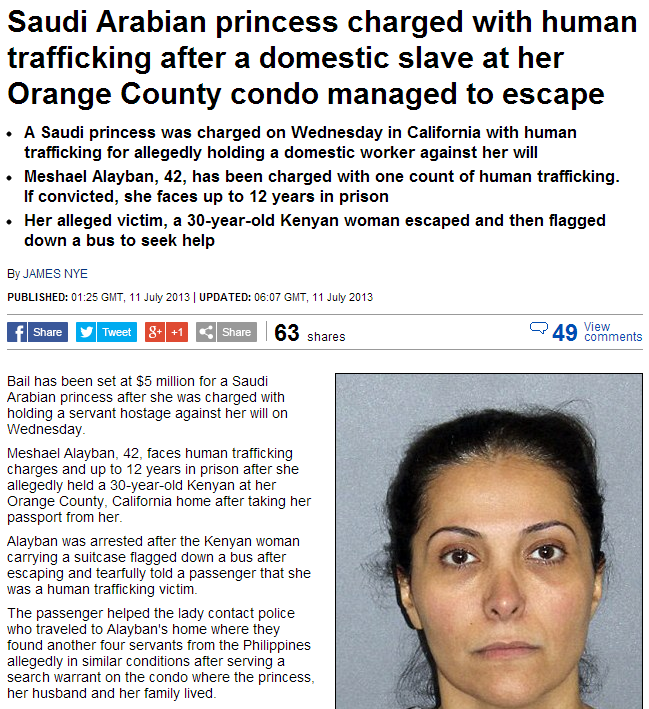 The 30-year-old woman was hired through an agency in Kenya in March 2012 and her passport was taken from her on arrival in Saudi Arabia by Alayban – who is married to a member of the ruling al-Saud family of Saudi Arabia, which has up to five thousand members.
Police say Alayban's family traveled to the United States in May with the victim and four women from the Philippines.
In court details released today it is claimed that Alayban is one of the wives of Saudi Arabian Prince Abdul Rahman bin Nasser bin Abdulaziz al Saud.