The issue of dual loyalty.
As a UK MP, Mohammad Sarwar was still someone who believed in Islamic sharia, otherwise, how could he ever join a Pakistan government? That's the danger of allowing dual citizenship in the first place, let alone allowing foreign nationals (who were formely politicians in the land they emigrated from) who have not integrated and accepted Western culture and values, to hold public office.
H/T: Fjordman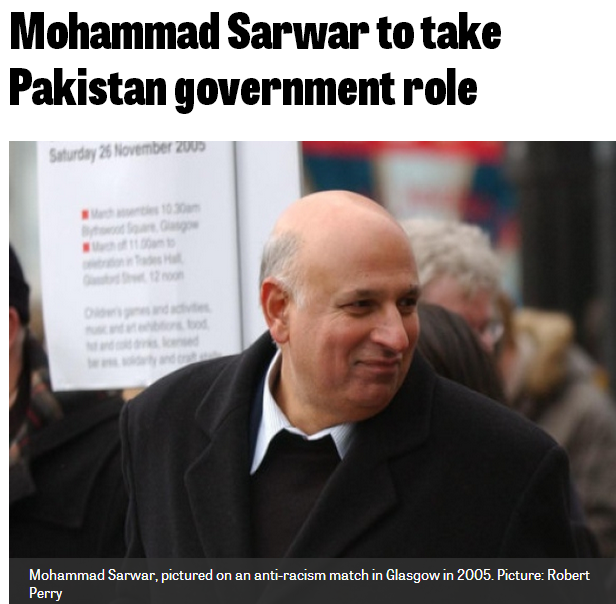 THE UK'S first Muslim MP, Mohammad Sarwar, is to surrender his British nationality to take up a senior post with the Pakistani government, it emerged on Friday.
Former Glasgow MP Mr Sarwar last night flew to Pakistan for talks with the country's prime minister Muhammad Nawaz Sharif, Scottish Labour has confirmed.
The Pakistan-born politician established himself as a cash and carry millionaire after arriving in Scotland from his country of origin.
In the Labour landslide victory of 1997 he was elected to Westminster, where he served as a Glasgow MP for 13 years before being succeeded by his son Anas Sarwar – the deputy party leader in Scotland.
Now he is set to take up a senior post in the Pakistan government, though the exact role has yet to be confirmed. However, it is understood that, in line with Pakistani government rules, he will have to forfeit his British citizenship and accept full nat­ionality in his country of origin.