I hate cosmetic moves, they're so transparently insincere.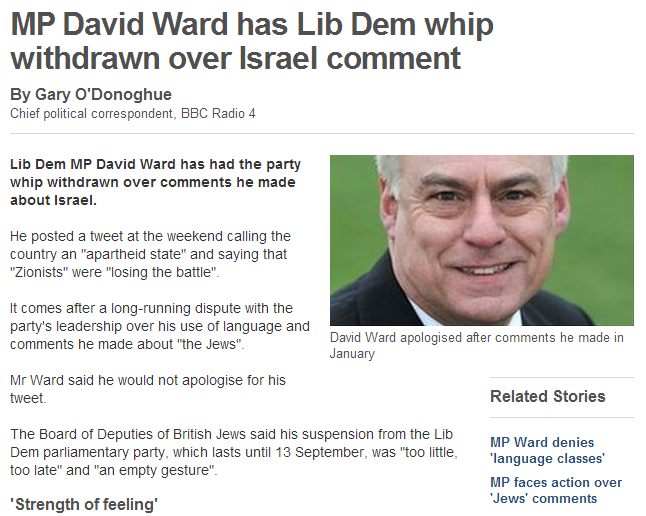 Mr Ward, MP for Bradford East, wrote on his website in January that he was "saddened that the Jews, who suffered unbelievable levels of persecution during the Holocaust, could within a few years of liberation from the death camps, be inflicting atrocities on Palestinians in the new State of Israel and continue to do so on a daily basis in the West Bank and Gaza".
This led to a complaint to the Lib Dems from the Holocaust Educational Trust.
At the weekend, Mr Ward posted a tweet, asking: "Am I wrong or are am I right? At long last the #Zionists are losing the battle – how long can the #apartheid State of #Israel last?"

More here. H/T: Brian of London