It's all that anti-free speech intervention that's the problem.
In Europe, those with whom they can't debate (because they'll lose) they haul before the courts and penalize, just like they did in the USSR of old.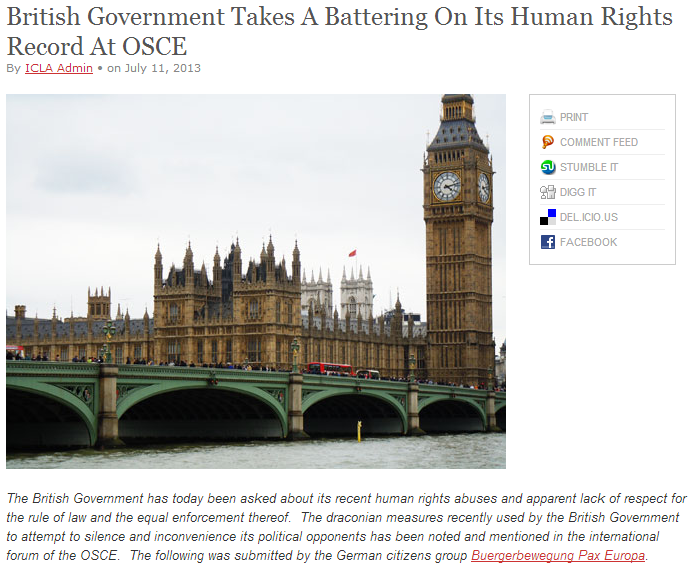 Is British police enforcing Sharia law?
OSCE participating States have affirmed and reaffirmed on several occasions that "the rule of law is a fundamental pillar on which the protection of human rights rests." Additionally, perpetrators must be offered compensation and victims of human rights abuses must be viewed as such by the state.
In an alarming development, British police and other authorities are increasingly involved in what appears like enforcing parts of Islamic Sharia law in Britain. While for good reasons this is not an officially declared policy, practices on the ground show that critics of Islam and mass immigration seem comprehensively targeted by unfair and discriminatory practices. Some examples:
On June 29th this year, Kevin Carroll was assaulted on the street in London, and subsequently arrested along with Tommy Robinson on charges of "obstructing police work", despite video evidence that they had done no such thing. The basis for their arrest was probably that they sought to walk into the London borough of Tower Hamlets , which is considered a Muslim area, which might have led to unrest.
The Annotated Agenda notes:
the lack of the rule of law, by elevating the risk of arbitrary action nd impunity for human rights violations, create creates a climate of distrust and instability…"