They obviously think that they have a chance.
Yet another reason why the UN should be dissolved, with cell phones passed out to all departing delegates leaving the building.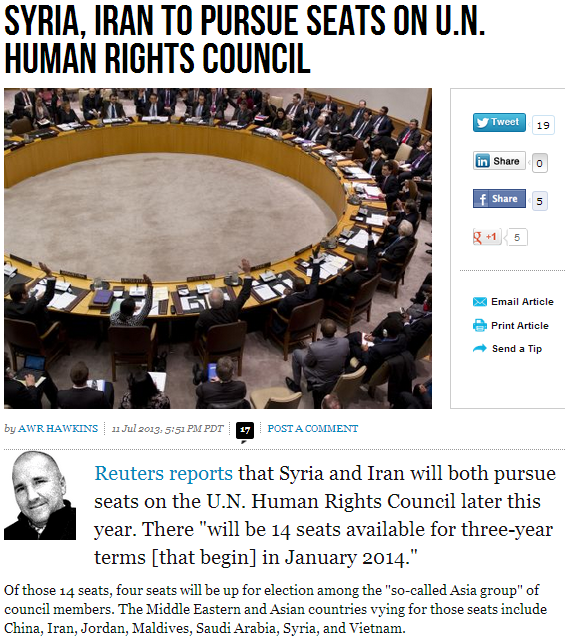 Of those 14 seats, four seats will be up for election among the "so-called Asia group" of council members. The Middle Eastern and Asian countries vying for those seats include China, Iran, Jordan, Maldives, Saudi Arabia, Syria, and Vietnam.