1.7 million pounds of UK taxpayers' money wasted on this piece of garbage: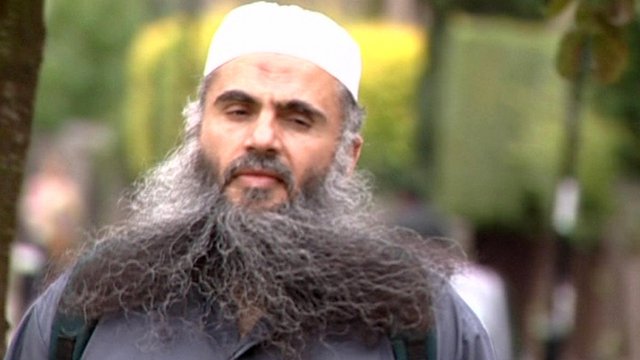 It's really a no brainer, but for government types it's a 'Saul of Tarsus on the road to Damascus' moment.
Hook-handed cleric Abu Hamza cost the taxpayer £338,000 before he was extradited to the USA last October and fellow hate-preacher Anjem Choudary, who gloated at the murder of Drummer Lee Rigby, pockets an estimated £26,000 a year in benefits.

Mrs May said she was determined to tackle the 'crazy interpretation of our Human Rights laws' that had allowed Qatada to frustrate the deportation process for so long. She said that the saga had cost taxpayers £1.7million.
Read more:
NOTE: Theresa May is the bonehead who had Pamela Geller and Robert Spencer banned from the UK.