She 'whiteboarded' him! Loving it.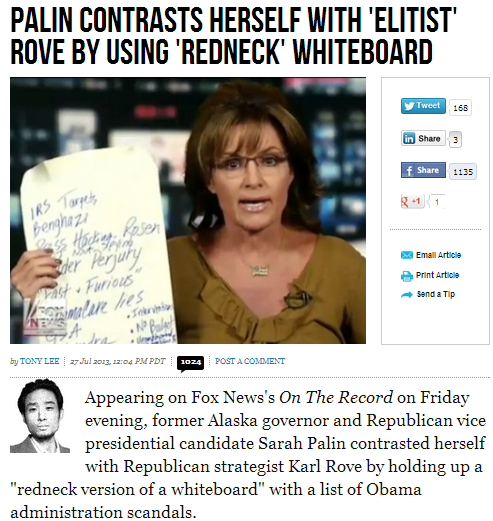 In reference to the "elitist tactics" of Rove, which she said includes using a dry erase board on television (the late Tim Russert famously first used one on air on election night in 2000), Palin proudly held up a large white envelope that she said had a list of scandals that are "destroying America."
On the envelope were words such as  "Fast and Furious," "IRS Targets," "Benghazi," "Obamacare lies," "Perjury," "Hacking," "Rosen," and others that referred to the host of Obama administration scandals.