All radicals, all of the time……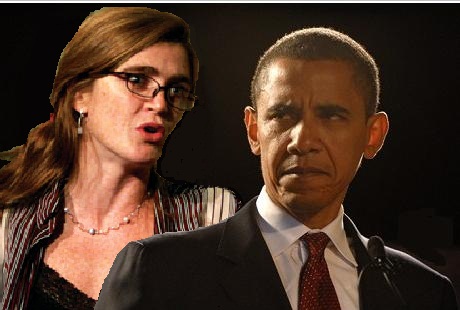 H/T: Jonah Elshout
Speaking to the Israeli paper Haaretz in June – as part of an evident campaign to repair her pro-Israel credentials – Rhodes said: "Sam had been the point person at the White House on all issues related to Israel at the U.N."

This is not a plus.

The U.N. Human Rights Council, the U.N.'s top human rights body, might be described as Israel-delegitimization headquarters. But instead of delegitimizing the delegitimizers, Power has urged the president to do just the opposite and lend the prestige of the world's leading democracy to this human rights sham. Consistent with her advice, the administration joined the Council and remains a member.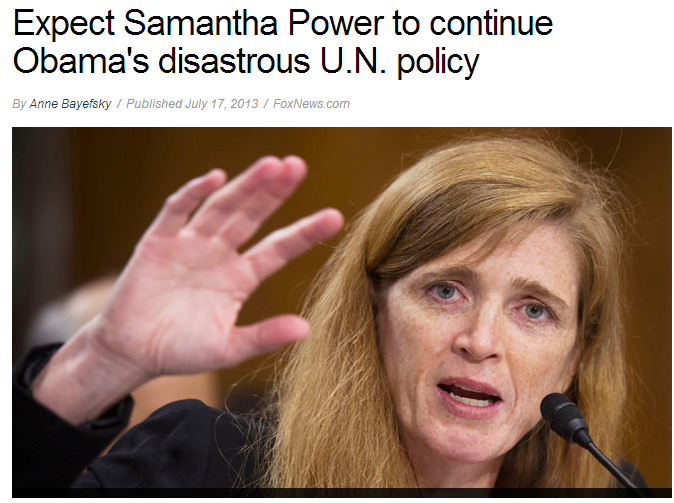 Wednesday's confirmation hearing for Samantha Power, President Obama's pick for U.N. ambassador, should not have been such smooth sailing. Over the past four and a half years the Obama administration's U.N. policy has lurched from failure to failure and Power has not been a mere passenger along for the ride.
To name but a few disasters, there has not been a binding Security Council sanctions resolution on Iran since June 2010. Despite Washington's numerous pleas, the Chinese reiterated this week that they were "not in favor of increased new pressure or sanctions against Iran."
The Palestinians ignored the president's personal appeal not to use the U.N. to upgrade their status unilaterally. With the U.S. voting against, "Palestine" became a U.N. non-member observer state.