I'm all for boycotting Qatar, where are all the pseudo human rights orgs. in demanding the same?
H/T: Fjordman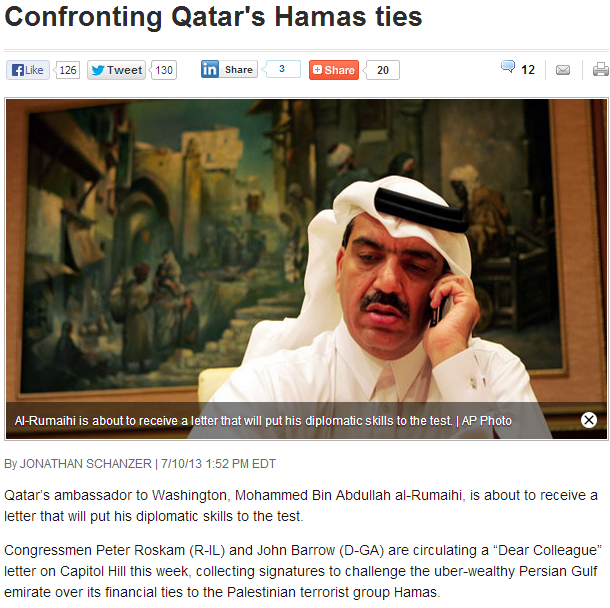 The draft letter, addressed directly to Rumaihi, acknowledges that "longstanding, strategic bilateral relations between the United States and Qatar, including a strong defense pact, are of critical importance to both countries."
"However," it continues, "we believe that Qatar's relationship with Hamas empowers, legitimizes, and bolsters an organization committed to violence and hatred."
Qatar is a valuable ally for Washington. The sprawling al-Udeid Airbase near Doha is a crucial asset for CENTCOM, particularly in the recent conflicts in Iraq and Afghanistan. More recently, Qatar has played a key role in organizing, financing, and arming the opposition to Bashar al- Assad's regime in Syria at a time when the U.S. government has failed to reach consensus.