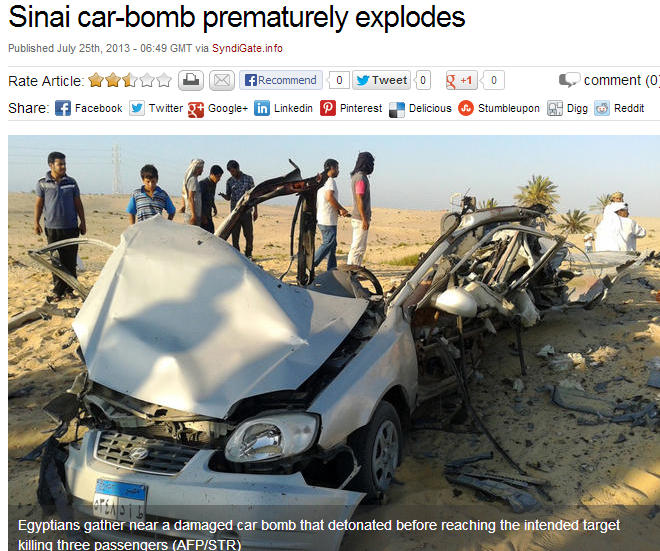 Three militants were killed on Wednesday in Egypt's Sinai peninsula when their car bomb went off before they arrived to their intended targets, a security official said.
The bomb detonated as the men entered the north Sinai town of al-Arish, where two troops were killed in a gunfire attack earlier in the day.
Egyptian army chief General Abdel Fatah al-Sisi called on Wednesday for demonstration in support of a crackdown on "terrorism and violence." Islamists denounced Sisi's statement and said it was a call to "civil war" ahead of their own rallies.
A 72 year old virgin awaits them.