There exists only chaos within Egypt, how could it be anything else but. What you see now in the streets, as well as for the past couple of years or so, was boiling under the surface for decades.
H/T: EDL Buck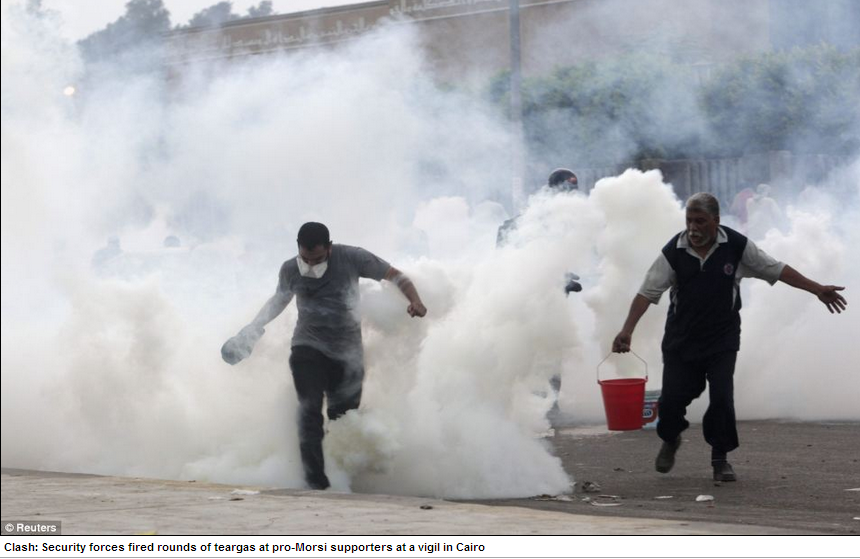 More than 100 people killed and 1,000 injured in clashes in Egypt as deposed president Morsi is formally accused of murder and conspiracy with Hamas
Hundreds of thousands turned out across Egypt for pro-army demonstrations but clashed with counter protests


At least 70 people have died in clashes as supporters of 

ousted President Mohammed Morsi also lined the streets

Morsi has been formally accused of conspiring with Palestinian group Hamas and of murdering prison officers

By ROSIE TAYLOR and ANTHONY BOND
PUBLISHED: 00:12 GMT, 27 July 2013 | UPDATED: 15:17 GMT, 27 July 2013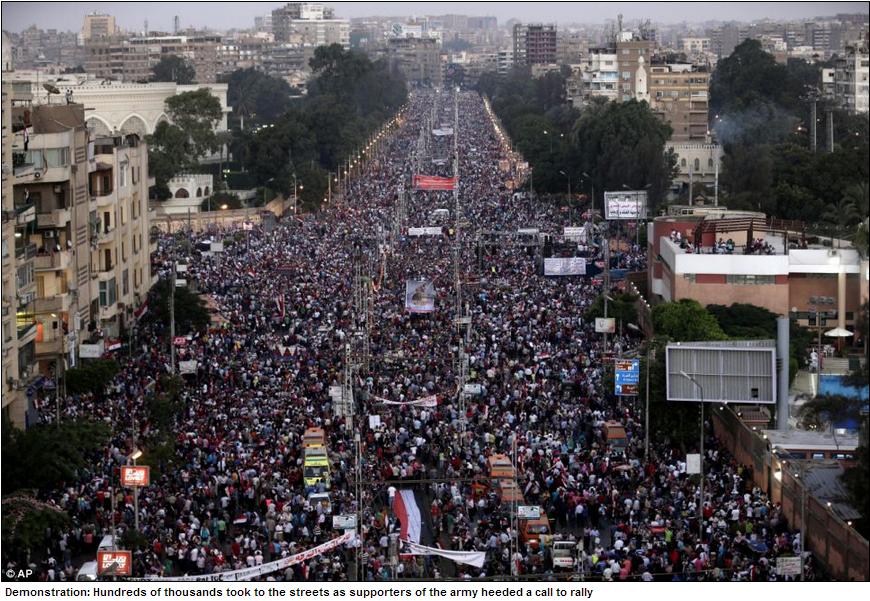 The morgues filling up, stacking the bodies like cords of wood.