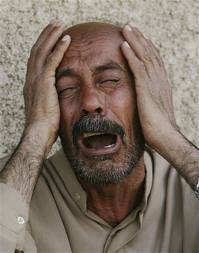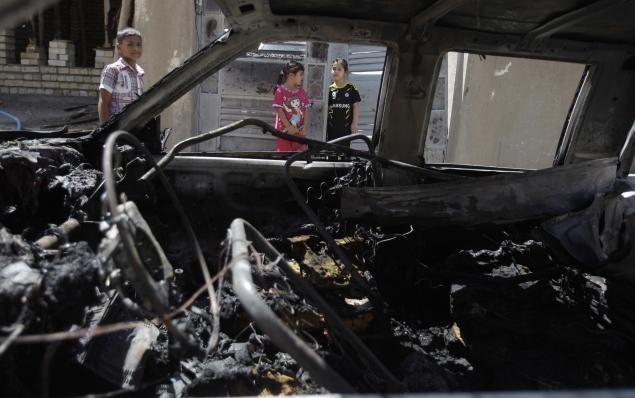 Officials: Attacks kill 14 people in Iraq
BAGHDAD (AP) — Insurgents assaulted a police headquarters in northern Iraq early Wednesday, killing nine policemen as part of a series of attacks that left at least 14 dead as the country grapples with a growing surge of violence.
The attack took place in the town of Bashmaya outside the city of Mosul, which has been one of the major flashpoints in a wave of bloodshed that has washed over the country since April and left more than 3,000 people dead. The scale of the violence is intensifying fears of a return to the widespread sectarian killing that pushed the country to the brink of civil war after the 2003 U.S.-led invasion.
A police official said nine policemen were killed and two wounded in the initial attack. An ambulance rushing to the scene was hit by a roadside bomb, wounding the driver and his assistant, the official said.
Gunmen kill 14 truck drivers in Iraq as sectarian violence surges
Militants killed 14 Shiite truck drivers after checking their identity papers at a makeshift roadblock on the main route leading north from Baghdad on Wednesday.
Police said the killings took place near Sulaiman Pek, 160 kilometres north of Baghdad, following clashes inside the town between militants and the police and army.
"All the victims were Shiite tanker drivers who were coming from Baghdad to Kirkuk," Talib Mohammed, the town's mayor, said.
"Militants blocked their way near Sulaiman Pek, checked their IDs and executed them by shooting them in the heads and chest."
Armed attack committed on police station in Turkey
Azerbaijan, Baku, July 25 /Trend A.Taghiyeva /
An armed attack was committed on a police station in the Turkish city of Izmir last night, CNN Turk channel reported on Thursday.
According to the report, no one was injured as a result of the attack, but the police building was damaged. The identity of the attackers has not been established.
A criminal case has been opened on the fact.
UAE embassy attacked in Libyan capital, says ministry
2:21 a.m. EDT, July 25, 2013
TRIPOLI (Reuters) – The United Arab Emirates embassy in the Libyan capital Tripoli was attacked on Thursday morning, with no injuries reported, an interior ministry spokesman said.
Diplomatic and security sources said it appeared a rocket-propelled grenade had been fired at the building in the Siahia neighborhood in western Tripoli.