Sure he does, just like he would have wanted a role for the National Socialists and Communists in both Russia and in Germany if they had been removed by a military coup.
Ouster may clear way for stricter Islamists…
EGYPT TROOPS OPEN FIRE ON PROTESTERS…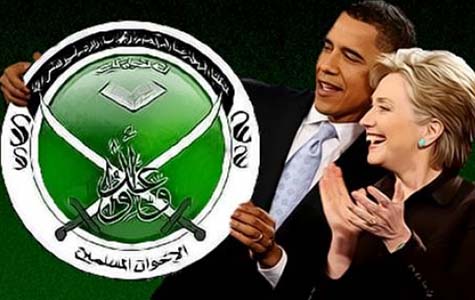 Obama Call for Muslim Brotherhood Role Overtaken in Egypt
By Nicole Gaouette & John Walcott – Jul 6, 2013 3:00 AM GMT+0300
The Obama administration's call for an "inclusive" political process in Egypt with a role for the Muslim Brotherhood has been overshadowed by deadly clashes between security forces and supporters of the Islamist group.
Violent protests yesterday in Cairo and elsewhere over the military's ouster of President Mohamed Mursi raised doubts about prospects for an eventual accommodation that would allow the Brotherhood that supports him to compete in new elections.