I really, really despise this man. 
Never failing to race bait when given the chance, Obama supplies the gasoline while appearing to calm the nation. The Fabian socialist is simply taking Saul Alinsky's game plan step by step. Agitation 101.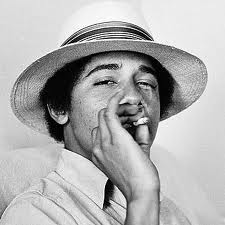 OBAMA: 'TRAYVON COULD HAVE BEEN ME'
Speaking at the White House on Friday, President Obama addressed the verdict in the George Zimmerman trial for the killing of Trayvon Martin for the first time since 2012, when he declared that if he had a son, he'd look like Martin. This time, Obama said, "Trayvon Martin could have been me 35 years ago."
Obama also said, "Reasonable doubt was relevant, and they rendered a verdict. Once the jury's spoken, that's how our system works."
Obama said he was "bouncing around" ideas with his staff on how to respond to the Zimmerman verdict, adding, "I think it is going to be important for us to do some soul searching." Pushing against Florida's "Stand Your Ground" law, Obama stated, "If Trayvon Martin was of his age and armed, could he have stood his ground on that sidewalk?"
Finally, Obama went into the racial complexities of the Martin situation: "A lot of African-American boys are painted with a broad brush…If a white male teen was involved in the same kind of scenario, both the outcome and the aftermath might have been different." He did say, "As difficult and as challenging as this whole episode has been, I don't want us to lose sight that things are getting better…We're becoming a more perfect union, not a perfect union, but a more perfect union."
Obama took no questions from the press.
Saul Alinsky: "Well done son, well done…."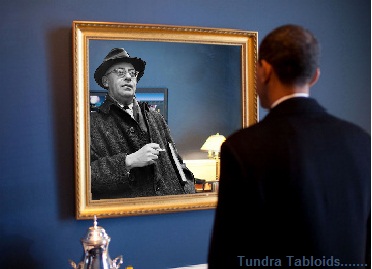 Video via Weasel Zippers:
Check out this incoherent apologist defending Martin. What a loon: