Muslim terrorists and radical Leftist terrorists (also of the racist stripe) are the ones we have to be concerned about, radical statist terrorists in general if you will.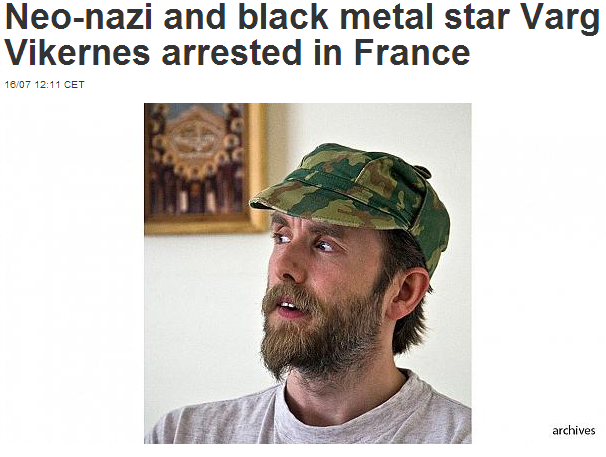 Black metal musician and neo-Nazi sympathiser Kristian "Varg" Vikernes was arrested in southwestern France on Tuesday after investigators decided he might stage a large "terrorist act", Interior Minister Manuel Valls said. The police suspect the Norwegian national of planning a "massacre" and searched his house for weapons and explosives.
Vikernes, 40, a well-known black metal musician in Norway, was arrested with his French wife Marie Chachet after she recently bought four rifles, Valls said in a statement.
"Having received the manifesto before (Breivik) committed his crimes and having been sentenced in Norway in the past for murder, this individual, who was close to a neo-Nazi movement, was likely to prepare a large terrorist act," Valls said.
Cachet, a member of a shooting club, purchased the rifles legally with her shooting permit. "The investigation will notably establish the conditions in which these (rifles) were acquired and their real objective," Valls said.