UAF afflicted with self imposed Anti-Semitic version of Tourretes syndrome.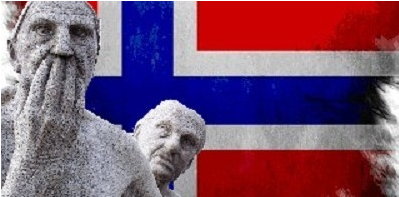 Hateful, stupid, and stuck on Israel. The AUF hate mongers in Norway hold their camp again. (not at Utoya because that is not yet ready but close by). Ninety thousand Syrians have been murdered. Egypt is in chaos, and they care only about …….the Palestinians.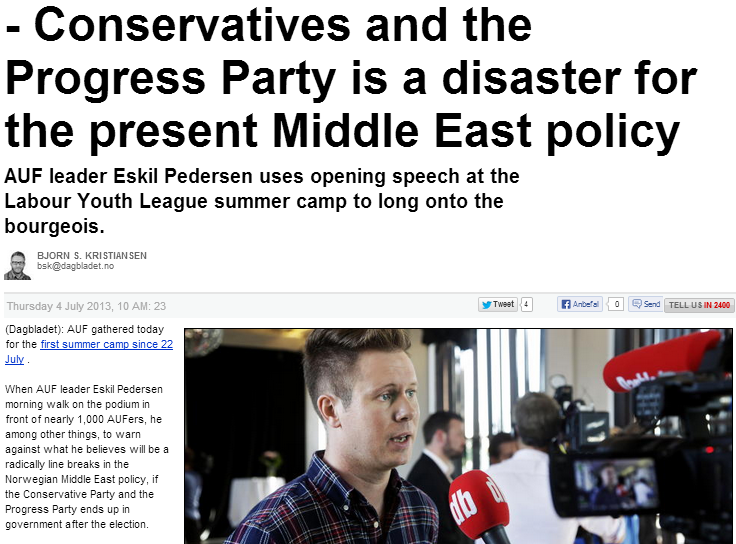 Today starts the first AUF summer camp since the massacre. Around 1000 youngsters are gathered in Gulsrud camping resort, an hour drive outside Oslo.
In the opening speech by Eskil Pedersen he uses the opportunity to attack the opposition parties. He warns about a radical change in the ME policy if the Conservatives and the Progress Party should come to power in this year's election. Saying it will be a catastrophe for Norway's engagement in the Palestinian cause and that we can expect a betrayal to the Palestinians. Pedersen urges the people that care about the Palestinians to act up during the election.
Pedersen and a delegation from the AUF were on a visit to the Palestinians a few weeks ago where they met with Abu Mazen and the sister party, Fatah Youth. Abbas had said in the meeting that Norway is a very important partner and that it is often the Norwegians he calls first when he needs help. He acknowledges the economic and political support from Norway, f.ex the Norwegian recognition in international fora.