Now they're really really really angry……..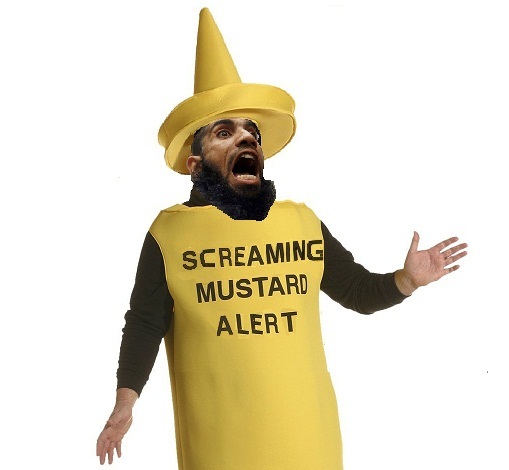 Muslims in Various Countries Call for Violence against the Netherlands
In various European countries, young Muslims protested against the arrest of 
a 19 year old Muslim woman, Umm Usamah. She was arrested two weeks ago in the Netherlands because she tried to recruit Dutch Muslims for the civil war in Syria. In London, a group of men demonstrated in front of the Dutch Embassy. Banners shown had texts in Dutch and English including "Sharia for the Netherlands." Some of the texts posted on the internet calling for her release are extremely violent, including, "Where is the lone wolf who takes revenge for his sister?" On a Dutch-Muslim website, "De Ware Religie" ("The True Religion"), a letter was posted which warned the Dutch authorities about the abduction of Dutch citizens in Muslim countries.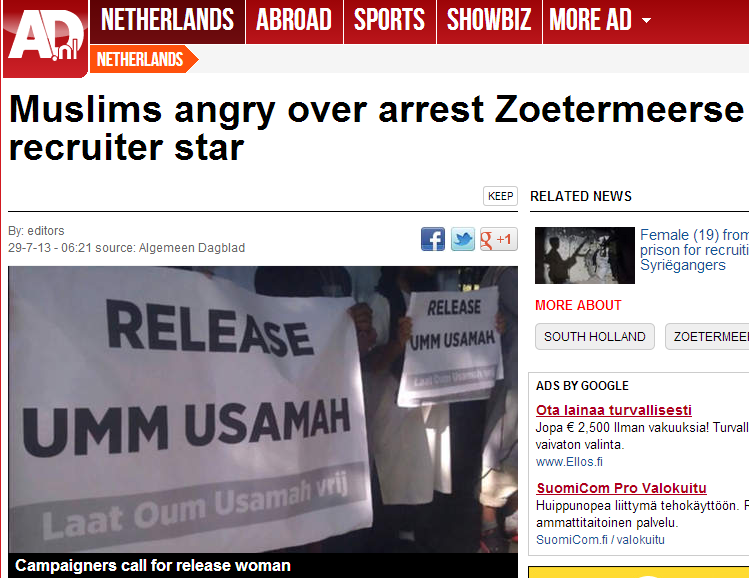 In several European countries, young Muslims rebelled against the arrest of a 19-year-old woman from Zoetermeer. Saturday demonstrated a group of men for the Dutch Embassy in London for the release of the Zoetermeer to demand. Call no longer hold. Small groups on the woman in Germany and France
The 19-year-old Zoetermeer, which is called Oum Usamah, was arrested two weeks ago. Dutch Muslims they would have recruited the civil war in Syria. Via internet calling Muslims in several European countries to challenge the detention. Action in London was a group of men Saturday morning for the Dutch embassy. They called on Muslims worldwide to stand up for their sister."We're doing everything we can to free her 'sounded het.De men carried signs with text in English and Dutch, including" Sharia for the Netherlands'. appear on internet videos and flyers on the issue in English, German and French.