This is what would be a weekly occurrence in Israel if not for the security fence.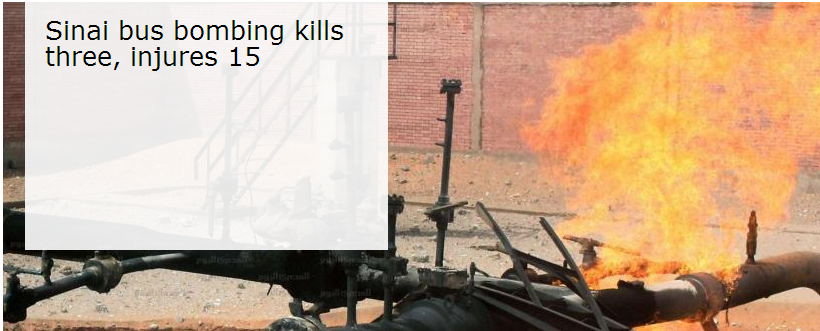 A bus taking workers home after their night shift at an Arish cement factory was reportedly bombed early Monday morning, leaving three dead and 15 injured, according to the Ministry of Health.
Military spokesperson Ahmed Mohamed Ali claimed that a police truck was the actual target of the deadly assault, but the attackers had bombed the factory bus by mistake.
The bus belongs to a cement factory owned by Egyptian businessman Hassan Rateb.
The bus driver, who survived the attack, reportedly said that his vehicle had been approaching a military check point when an explosion erupted on the right side of the bus.