And they have the connections and the fanaticism to do it.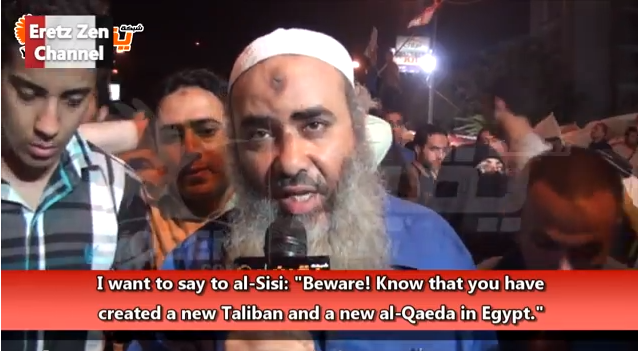 The situation as I see it is different from the Nasser, Sadat and Mubarak years, the Muslim fundamentalists believe that they are in ascendancy, they have even tasted power, no matter how briefly. This story is only just beginning.
NOTE: The loon Left still stuck on stupid would have you believe that if only Israel would accept every one of their suggestions demands, none of this would be happening throughout the Muslim world. Next time you hear someone mouthing this nonsense, tell him or her to shut their pie holes up.
H/T: Vlad
Published on Jul 4, 2013
This footage is taken from a pro-Morsi demonstration in Egypt after the Egyptian military intervened on behalf of the millions of Egyptians who demanded an end to the rule of the Muslim Brotherhood in Egypt. While addressing Abdul Fattah al-Sisi, the Egyptian commander-in-chief, Wahhabis who support Morsi vow to become suicide bombers that will target secularists, Christians, Shiites, and all other opposition forces. A Wahhabi lady covered in black vowed to burn her Christian compatriots.