The Middle East, where the violence, the violence never stops…….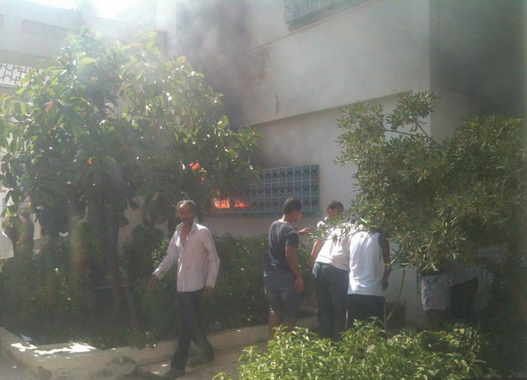 Protesters set fire to Tunisia ruling party HQ in Sidi Bouzid
By REUTERS via JPost
07/25/2013 17:43
TUNIS – Protesters set fire to the headquarters of Tunisia's Islamist ruling party Ennahda in the city of Sidi Bouzid after the assassination of opposition figure Mohamed Brahmi on Thursday, witnesses said.
Brahmi, who belonged to the nationalist and secular Popular Party, was shot dead outside his house in the capital Tunis. Ennahda strongly condemned the killing.