A Tundra Tabloids' colleague opines:
"Egypt, give us our daily violence".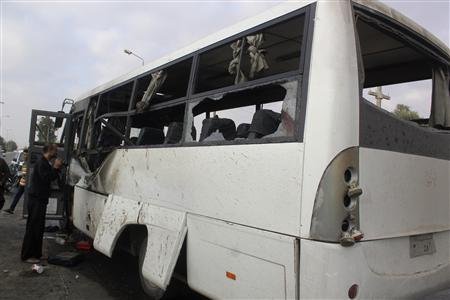 Egyptian army camp attacked with rockets in Sinai
Wednesday, July 17, 2013 9:36 AM
ISMAILIA, (Reuters) – Assailants using mobile anti-aircraft rockets and machineguns attacked an Egyptian army camp in the restive Sinai peninsula near the border with the Gaza Strip on Tuesday, wounding two officers, witnesses and security sources said.
Loud explosions and gunfire could be heard at the camp near Rafah, the Egyptian town on the Gaza border, the sources said.
Two officers were wounded, the sources said. There was no immediate word on the identity of the gunmen.
Hardline Islamist groups based in North Sinai, a lawless region bordering Israel and the Gaza Strip, have intensified attacks on police and soldiers over the past two years, exploiting a security vacuum following the 2011 uprising that ousted president Hosni Mubarak.
The violence has spiked again since the overthrow of Islamist president Mohamed Mursi this month. Militants have attacked security checkpoints and other targets on an almost daily basis, killing at least 13 people. (Reporting by Yursi Mohamed; Writing by Ulf Laessing; Editing by Michael Roddy)