Whines about "free speech" or something…….
And the Nazis and Communists should have been allowed to pollute the airwaves as well, huh Ahmed? He busily shakes his head up and down between swallowing massive amounts of food.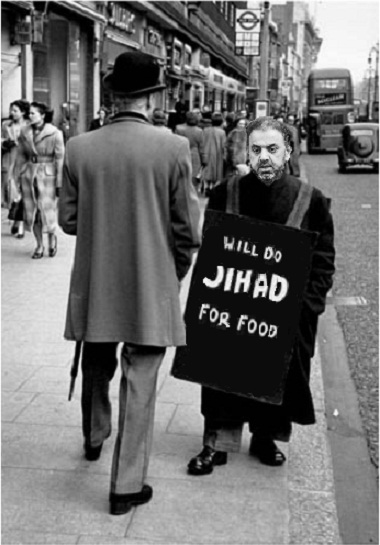 Disgraced Lord Ahmed Blames 'Zionist Lobby' for Press TV ban
Disgraced politician Lord Ahmed has denounced the "Zionist lobby" as responsible for the banning of Iranian propaganda station Press TV from the airwaves. According to Press TV, Ahmed told the the Iranian-funded television station that:
"Freedom of speech, and freedom of expression and freedom of media should be universal and it's very unfortunate that the Zionist lobby does not like Press TV and many of the other outlets of Iran and that's why, the pressure is so much that they need to be switched off."
Last year, Lord Ahmed was suspended from the Labour Party after he claimed on Pakistani television that he was jailed in 2008 because of pressure on the courts from Jews "who own newspapers and TV channels". He also claimed that the judge in the 2008 case was appointed to his position after he helped a "Jewish colleague" of Blair during an important case.
Press TV is funded by the Iranian Government, and has a long history of blaming "Jews", the "Jewish lobby" and the "Jewish mafia" for world troubles.