But he won't hang, they've ended the practice.
I see that Western influence still seeps into its former colonies, no to justice by swift execution. I'm all for it, especially in open and shut cases like this one where a life is taken by the perp.
H/T: EDL Buck
NOTE: Then again, sitting for life in a Kenyan jail might be just desserts after all.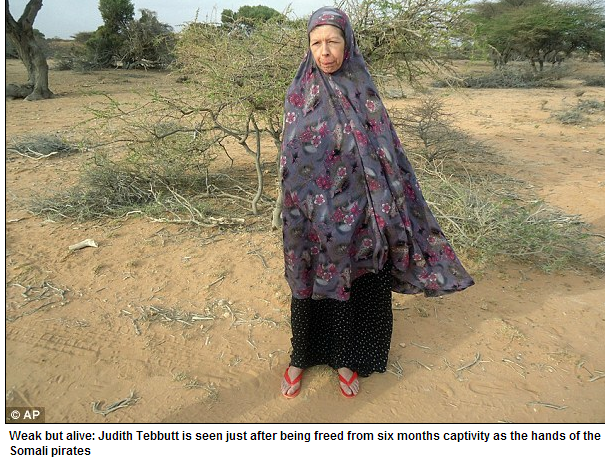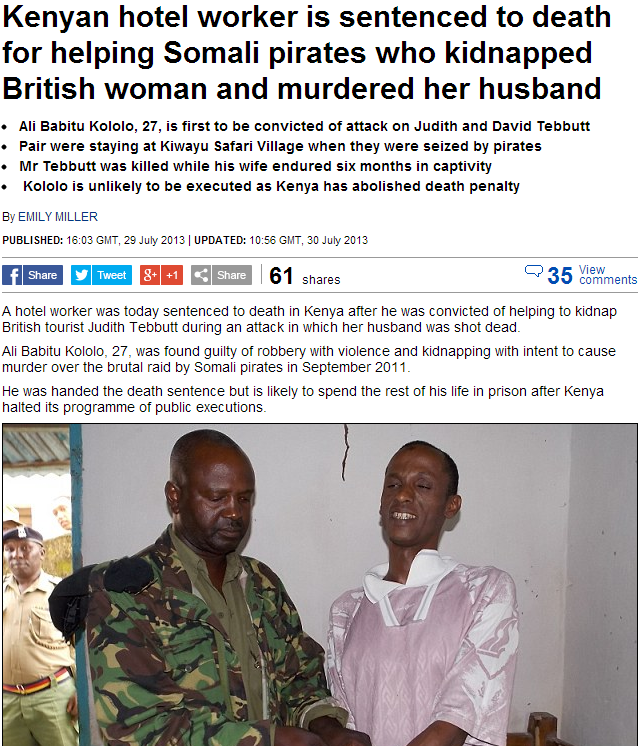 Kololo, a Muslim father-of-two, shook silently in the dock as magistrate Johnstone Munguti sentenced him during the two hour judgement hearing at a court in the coastal town of Lamu.
Mr Munguti said: 'I must tell you that I am obliged by the laws of Kenya to sentence you to suffer death for the first count, that is for robbery with violence.
'For the second count I sentence you to seven years in prison.'
Kololo was led from the court in handcuffs after becoming the first person to be convicted over the kidnapping of Mrs Tebbutt and the death of her husband.
The couple, from Bishop's Stortford in Hertfordshire, were enjoying a holiday when a gang of six men burst into their secluded beach cottage in the early hours of September 11 2011.