Thanks in large part to the Leftist media and assorted batch of politicians on both sides of the political aisle.
According to one Jerusalem-based researcher, the situation is dire, and he claims to have the numbers to prove it: More than 150 million European adults have anti-Semitic views, he asserts, in that they believe that Israel is waging a war of extermination against the Palestinians. "Numerical data from various studies provide evidence that well over 150 million citizens of the European Union embrace a demonic view of Israel," Manfred Gerstenfeld, a former chairman of the Jerusalem Center for Public Affairs, writes in his new book, "Demonizing Israel and the Jews."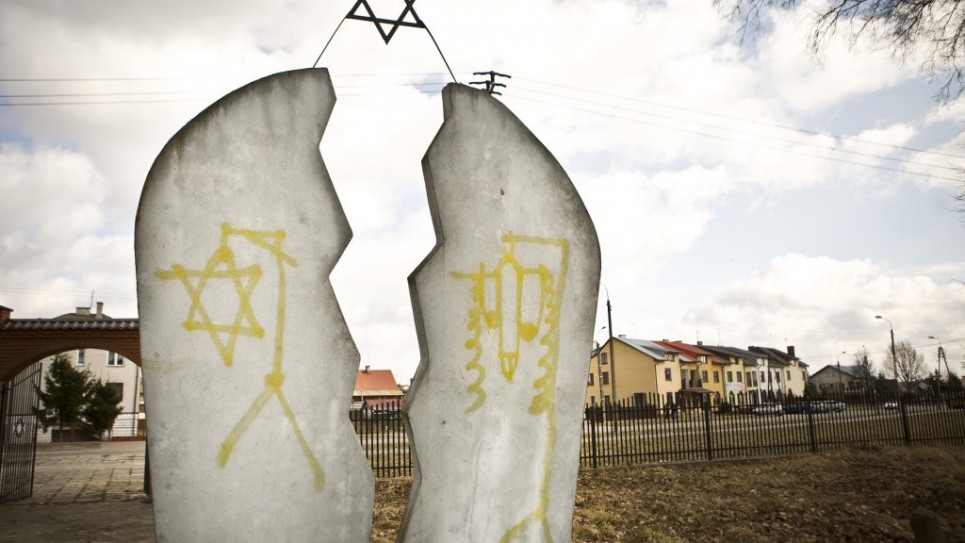 Jewish life in Europe 'dying a slow death'?
It's time to get out, urges Prof. Robert Wistrich, a leading authority on anti-Semitism. And he's one of the scholars who dismisses a claim that 150 million EU citizens have demonic views of Israel
When Turkey's Deputy Prime Minister Besir Atalay this week accused the "Jewish Diaspora" of orchestrating anti-government protests in his country, almost the entire Jewish Diaspora was up in arms. Oskar Deutsch, the president of the Vienna community, went so far as to call on the European Union to suspend its accession negotiations with Ankara.
But anti-Semitism could also be found last week deep in the European heartland: the editors of Germany's Süddeutsche Zeitung considered a painting of a ravenous moloch to be the right type of illustration for a story about Israel. Critics pointed out that this might have been a problematic choice, yet the paper initially responded that "a hungry monster with horns has nothing to do with anti-Semitic cliches" (and only later apologized).
Clearly, anti-Semitic tendencies in Europe are alive and kicking. But how widespread, and how grave?