It's like iv'e been saying all along.
 The 'military wing' of Hezbollah is part and parcel of the same entity, there are no separate autonomous institutions within Hezbollah (and the Hamas terror organization), anymore than there were separate autonomous units within the Al Capone mob in Chicago. The bribing of officials and social services to communities in the areas of the mob's influence stemmed from the same office that ordered acts of violence.
July 26, 2013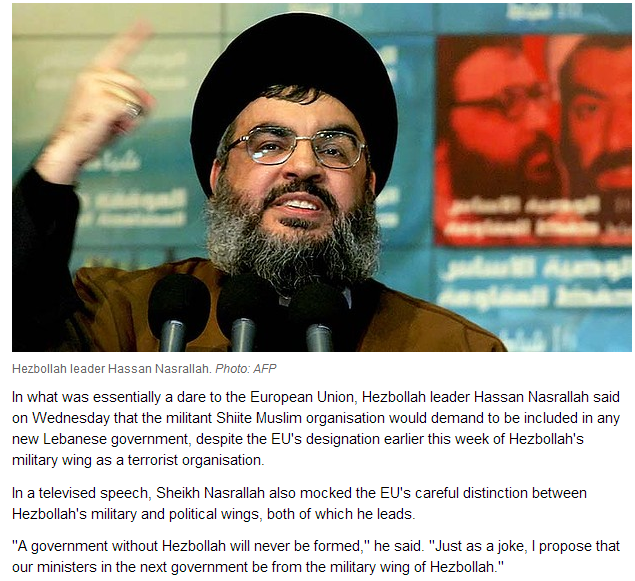 Just another EU epic fail.